Disciple Up #13
What Is Love? Pt 1 Or…When Dr. Love Comes To Town
By Louie Marsh, 7-12-2017
Drivel from Psychology Today article.
Greek words
The ancient Greeks used seven words to define the different states of love we can experience:
Storage: natural affection
Philia: friendship
Eros: sexual and erotica
Agape: unconditional, divine love
Ludus: flirting
Pragma: committed, married love
Philautia: self love
Oxford Dictionary's Definition of Philautia
In a classic book titled Colors of Love (1973), J. A. Lee defined six varieties of relationship that might be labeled love.
Eros is romantic, passionate, love—what Tennov labeled limerence. In this type of relationship, love is life's most important thing. Lee said a search for physical beauty or an ideal type also typifies this type of love.
Philia – friendship love.
Ludus is a game-playing or uncommitted love. Lying is part of the game. A person who pursues ludic love may have many conquests but remains uncommitted.
Storge (STORE-gay) is a slow developing, friendship-based loved. People with this type of relationship like to participate in activities together. Often storge results in a long-term relationship in which sex might not be very intense or passionate.
Pragma is a pragmatic, practical, mutually beneficial relationship. It may be somewhat unromantic. A person who leans toward this type of relationship may look for a partner at work or where the person is spending time. Sex is likely to be seen as a technical matter needed for producing children, if they are desired.
Agape (a-GOP-aye) is a gentle, caring, giving type of love, brotherly love, not concerned with the self. It is relatively rare. Mother Theresa showed this kind of love for impoverished people.
Segment Two – When did we get so crazy about love?
My candidate – The Beatles signed a contract to represent the BBC, and Britain, on Our World, the world's first live television satellite link-up to be seen by approximately 400 million people across five continents.
The Beatles' appearance was announced four days later, on 22 May. John Lennon wrote the song All You Need Is Love especially for the occasion, to the brief given by the BBC: it had to be simple so that viewers around the world would understand it.
Our World took place on 25 June 1967. Video of Beatles singing, "All You Need Is Love during Our World 1967.
Lyrics – John wrote this as is clear from the lyrics.
I'll get into this Next Week
What Love is from Biblical Perspective.
God is love.
15  If anyone acknowledges that Jesus is the Son of God, God lives in him and he in God. 16  And so we know and rely on the love God has for us. God is love. Whoever lives in love lives in God, and God in him. 1 John 4:15-16 (NIV)
"When the disciples James and John saw this, they asked, 'Lord, do you want us to call fire down from heaven to destroy them?'" (Luke 9:54), (Mark 3:17).
God only wants the best for everyone
9  For the commandments, "You shall not commit adultery, You shall not murder, You shall not steal, You shall not covet," and any other commandment, are summed up in this word: "You shall love your neighbor as yourself." 10  Love does no wrong to a neighbor; therefore love is the fulfilling of the law. Romans 13:9-10 (ESV)
Love does no harm, therefore it only does good.
 36  "Teacher, which is the great commandment in the Law?" 37  And he said to him, "You shall love the Lord your God with all your heart and with all your soul and with all your mind. 38  This is the great and first commandment. 39  And a second is like it: You shall love your neighbor as yourself. 40  On these two commandments depend all the Law and the Prophets." Matthew 22:36-40 (ESV)
 Love is the fulfillment of the Law.
Therefore: Love is doing what's best for the object of your love.
Love is the Golden Rule
 12  "So whatever you wish that others would do to you, do also to them, for this is the Law and the Prophets. Matthew 7:12 (ESV)
Note: Both love for God and love of others is said to fulfill the Law.
Christian love has nothing to do with feelings one way or the other. It's not about liking someone or disliking them because of a personality clash. Love is acting towards others as God would and Jesus did.
The Disciple Up Low Down on Love, Confusion & Loving Confusion
Video of Larry Norman song mentioned.
 Please Get In Touch!
Email – louie@discipleup.org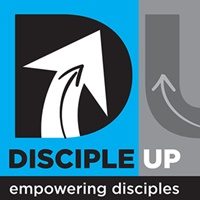 Check out the Disciple Up Facebook page:

My book –