Love Defined or The Return of Dr. Love
By Louie Marsh, 7-19-2017
The Beatles recorded a song in 1967 with was then and in many ways continues to be the anthem of our culture. Yet look at the lyrics and you'll see that like everything else, love needs some definition.
Lyrics – John wrote this as is clear from the lyrics.
Love, Love, Love.
Love, Love, Love.
Love, Love, Love.
There's nothing you can do that can't be done.
Nothing you can sing that can't be sung.
Nothing you can say but you can learn how to play the game.
It's easy.
Nothing you can make that can't be made.
No one you can save that can't be saved.
Nothing you can do but you can learn how to be you in time.
It's easy.
All you need is love.
All you need is love.
All you need is love, love.
Love is all you need.
Nothing you can know that isn't known.
Nothing you can see that isn't shown.
Nowhere you can be that isn't where you're meant to be.
It's easy.
All you need is love (All together, now!)
All you need is love (Everybody!)
All you need is love, love. Love is all you need (love is all you need).
1 Cor. 13
1 Cor. 13 in context,
Written about spiritual gifts, not inspirational love poem.
It's called a gift BUT… Love is also in the Fruit of the Spirit as well in Galatians 5:22-23
In fact if you understand the Fruit of the Spirit like I do Love IS the fruit of the Spirit – the rest of the qualities in that list are what love is made up of. It's a shorthand description of the character of Christ.
This is different because now days most people teach that the fruit of the Spirit is completely different from the gifts. Gifts are God given abilities to do things while Fruit are characteristics the Spirit develops in us.
But – that's not true of Love. And note that in 1 Cor. 13 Paul talks about faith, hope and love, and that hope is also a fruit of the Spirit.  Paul says love is kindness, here its kind in the fruit is kindness, but very close. So in THIS context – there is crossover between the gifts and the fruit of the Spirit
After making the point that love is the most excellent gift of all Paul goes on to define it.
IS Patient – literally long suffering, takes a long time to burn, this word used primarily of patience with people.
IS Kind – Not found elsewhere save in Clement of Rome and Eusebius. "Perhaps of Paul's coining" (Findlay). Perhaps a vernacular word ready for Paul. Gentle in behaviour. – Word Pictures in the New Testament.
DOES NOT Envy– Love isn't envious of others because love only compares itself with God.
DOES NOT Boast – Rare word means one who sounds his own praises.
NOT Arrogant –  literally "puffed up."  Similar to Boast but perhaps more aimed at how we feel inwardly while boasting is outward. Someone to constantly tells themselves how great they are. How does this relate to what we teach on building self-esteem?
NOT Rude – Not acting in a way that is unseemly or indecent. Love does not act out the attitudes of envy, boasting or arrogance.
NOT – Insist on its own way – Love does not act out of self-interest alone.
To love someone means to see him as God intended him – Fyodor Dostoevsky
The best use of life is love. The best expression of love is time. The best time to love is now. – Rick Warren
You will never really love until you love someone who hates you. – Jack Hyles
The chains of love are stronger than the chains of fear.- William Gurnall
Do not waste time bothering whether you "love" your neighbor; act as if you did. – C.S. Lewis
The world does not understand theology or dogma, but it understands love and sympathy. – Dwight L. Moody
In biblical thinking, genuine love exists only when good works are done in a context where God rather than the doer gets the credit. – Daniel Fuller
1 Cor. 13 Again:
NOT Irritable –  Rare word used of Paul by Luke. 16  Now while Paul was waiting for them at Athens, his spirit was provoked within him as he saw that the city was full of idols. Acts 17:16 (ESV)
So Paul must mean not provoked out of selfish needs.
NOT Resentful – Easily provoked to anger.
NOT  Rejoicing with Evil BUT DOES rejoice in the Truth – true love comes from God and agrees with God's assessment of what good and evil and is always happy to see truth triumph.
DOES – bears all things – old word for roof. Love protects all things, covers a multitude of sins 1 Pet. 4:8
DOES –  believes all things – not in the sense that love is gullible, but in the sense that love is hopeful, it tries to see the best in everyone, knowing God will bring good from evil. Love takes risks on people because not being selfish it fears no loss.
DOES –  hopes (fruit of the Spirit) all things – hope stems from God and truth. Love never gives up on God working in any and all situations. It looks forward to what God will do, not back on past failures or lives in past successes.
DOES – Endures all things – to stay under or remain, Love doesn't quit, it's steadfast and reliable.
DOES – love never fails. Never falls off, used of actor booed off the stage. Love never gives up and remains.
The Disciple Up Low Down
Closing
 Please Get In Touch!
Email – louie@discipleup.org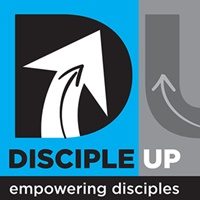 Check out the Disciple Up Facebook page:

My book –