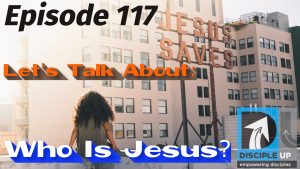 Disciple Up #117
Let's Talk About: Who Is Jesus?
By Louie Marsh, 7-17-2019
This question is a vital one. There is no doubt that Jesus stands at the crossroads of history. Our calendars, culture and history all affirm that fact. But it's also a delicate issue, because it deals with the very nature of our Lord Jesus. So we must approach this issue carefully and respectfully.
What is (or was for those of you who aren't sure of the resurrection) Jesus Christ? Is He God in human flesh, a very good man, or half man/half god? The way you answer this question can settle your eternal destiny. Obviously then this is a critical question!
Read More »