Disciple Up Podcast #18
Thinking Things Through #4
Decision Making
By Louie Marsh, August 16th, 2017
Thinking Through our Decisions:
David & Bathsheba
Think Through 
The possible impact of your choice on others & yourself
Philippians 2:4 – Let each of you look not only to his own interests, but also to the interests of others.
 Ephesians 4:32 – Be kind to one another, tenderhearted, forgiving one another, as God in Christ forgave you.
What your true – often hidden – motives in this.
Psalm 51:6 – 6 Behold, you delight in truth in the inward being, and you teach me wisdom in the secret heart.
The Law of unintended consequences.
Proverbs 16:9 – 9 The heart of man plans his way, but the Lord establishes his steps.
QUOTES:
Read more at: https://www.brainyquote.com/quotes/keywords/decision.html
In any moment of decision, the best thing you can do is the right thing, the next best thing is the wrong thing, and the worst thing you can do is nothing. – Theodore Roosevelt
Once you make a decision, the universe conspires to make it happen. – Ralph Waldo Emerson
A good decision is based on knowledge and not on numbers. – Plato
Think 100 times before you take a decision, But once that decision is taken, stand by it as one man. – Muhammad Ali Jinnah
The time to take counsel of your fears is before you make an important battle decision. That's the time to listen to every fear you can imagine! When you have collected all the facts and fears and made your decision, turn off all your fears and go ahead! – George S. Patton
We are not living in a world where all roads are radii of a circle and where all, if followed long enough, will therefore draw gradually nearer and finally meet at the centre: rather in a world where every road, after a few miles, forks into two, and each of those into two again, and at each fork, you must make a decision. – C. S. Lewis
Questions to Ask:
Does this bring glory to God?
31  So, whether you eat or drink, or whatever you do, do all to the glory of God. 1 Corinthians 10:31 (ESV)
Is this decision consistent with both the letter & the spirit of the Scriptures?
13  And the Lord said: "Because this people draw near with their mouth and honor me with their lips, while their hearts are far from me, and their fear of me is a commandment taught by men, Isaiah 29:13 (ESV)
Is this the right time to do this?
1  For everything there is a season, and a time for every matter under heaven: Ecclesiastes 3:1 (ESV)
Do I have all the information I need to make this decision?
29  Because they hated knowledge and did not choose the fear of the LORD, 30  would have none of my counsel and despised all my reproof, 31  therefore they shall eat the fruit of their way, and have their fill of their own devices. Proverbs 1:29-31 (ESV)
1  My son, if you receive my words and treasure up my commandments with you, 2  making your ear attentive to wisdom and inclining your heart to understanding; Proverbs 2:1-2 (ESV)
The Disciple Up Low Down on Decisive Discipleship
 Please Get In Touch!
Email – louie@discipleup.org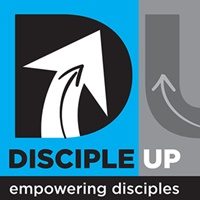 Check out the Disciple Up Facebook page:

My book –