Disciple Up #19
Dealing with Depression
By Louie Marsh, 8-23-2017
Did You Know?
Anxiety disorders are the most common mental illness in the U.S., affecting 40 million adults in the United States age 18 and older, or 18% of the population.
Depression is one of the most common mental disorders in the United States. In 2014, around 15.7 million adults age 18 or older in the U.S. had experienced at least one major depressive episode in the last year, which represented 6.7 percent of all American adults. At any point in time, 3 to 5 percent of adults suffer from major depression; the lifetime risk is about 17 percent. As many as 2 out of 100 young children and 8 out of 100 teens may have serious depression.
Bipolar disorder affects approximately 5.7 million adult Americans, or about 2.6% of the U.S. population age 18 and older every year. (National Institute of Mental Health)
Depression is common worldwide, with more than 300 million people affected. Depression is different from usual mood fluctuations and short-lived emotional responses to challenges in everyday life. Especially when long-lasting and with moderate or severe intensity, depression may become a serious health condition. It can cause the affected person to suffer greatly and function poorly at work, at school and in the family. At its worst, depression can lead to suicide. Close to 800 000 people die due to suicide every year. Suicide is the second leading cause of death in 15-29-year-olds.
Although there are known, effective treatments for depression, fewer than half of those affected in the world (in many countries, fewer than 10%) receive such treatments. Barriers to effective care include a lack of resources, lack of trained health-care providers, and social stigma associated with mental disorders. Source
One Cause of Depression
1) Our Emotions are caused or influenced by our THOUGHTS.
 1  Ahab told Jezebel all that Elijah had done, and how he had killed all the prophets with the sword. 2  Then Jezebel sent a messenger to Elijah, saying, "So may the gods do to me and more also, if I do not make your life as the life of one of them by this time tomorrow." 3  Then he was afraid, and he arose and ran for his life and came to Beersheba, which belongs to Judah, and left his servant there. 1 Kings 19:1-3 (ESV)
 4 Emotional Games NOT to Play!
Focus on the FACTS NOT on your FEELINGS
 Elijah was afraid and ran for his life… 1 Kings 19:3
 Do not conform any longer to the pattern of this world, but be transformed by the renewing of your mind. Then you will be able to test and approve what God's will is–his good, pleasing and perfect will. Romans 12:2
 FOCUS on the TRUTH NOT your
    Then you will know the truth, and the truth will set you free." John 8:32
 DON'T COMPARE yourself to others!
while he himself went a day's journey into the desert. He came to a broom tree, sat down under it and prayed that he might die. "I have had enough, Lord," he said. "Take my life; I am no better than my ancestors." 1 Kings 19:4
 Each one should test his own actions. Then he can take pride in himself, without comparing himself to somebody else, Galatians 6:4
 DON'T t BLAME/SHAME others either.
He replied, "I have been very zealous for the Lord God Almighty. The Israelites have rejected your covenant, broken down your altars, and put your prophets to death with the sword…." 1 Kings 19:10
 4) DON'T EXAGGERATE your situation.
 …I am the only one left, and now they are trying to kill me too." 1 Kings 19:10
 QUOTES:
Fits of depression come over the most of us. Usually cheerful as we may be, we must at intervals be cast down. The strong are not always vigorous, the wise not always ready, the brave not always courageous, and the joyous not always happy.
I find myself frequently depressed – perhaps more so than any other person here. And I find no better cure for that depression than to trust in the Lord with all my heart, and seek to realize afresh the power of the peace-speaking blood of Jesus, and His infinite love in dying upon the cross to put away all my transgressions. – Charles Spurgeon
In American culture we are supposed to take a pill when we're depressed or in grief as opposed to actually feeling. Laura Dern
Maybe you have to know the darkness before you can appreciate the light." — Madeleine L'Engle (author Wrinkle In Time, etc.
"There are far, far better things ahead than anything we leave behind." — C. S. Lewis
 Some Remedies For Depression
1) Give Your FEELINGS to God.
 He came to a broom tree, sat down under it and prayed that he might die. "I have had enough, Lord," he said. "Take my life; I am no better than my ancestors." 1 Kings 19:4
2) Take Care of Your PHYSICAL NEEDS.
 Then he lay down under the tree and fell asleep.  All at once an angel touched him and said, "Get up and eat." 1 Kings 19:5
3) Draw CLOSER to God.
 11  And he said, "Go out and stand on the mount before the LORD." And behold, the LORD passed by, and a great and strong wind tore the mountains and broke in pieces the rocks before the LORD, but the LORD was not in the wind. And after the wind an earthquake, but the LORD was not in the earthquake. 12  And after the earthquake a fire, but the LORD was not in the fire. And after the fire the sound of a low whisper. 1 Kings 19:11-12 (ESV)
 4) Start doing what God has CALLED ME TO DO.
 The Lord said to him, "Go back the way you came, and go to the Desert of Damascus…1 Kings 19:15
 For whoever wants to save his life will lose it, but whoever loses his life for me will find it. Matthew 16:25
Disciple Up Low Down
Please Get In Touch!
Email – louie@discipleup.org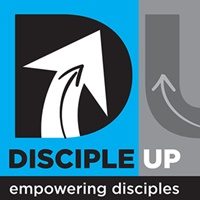 Check out the Disciple Up Facebook page:

My book –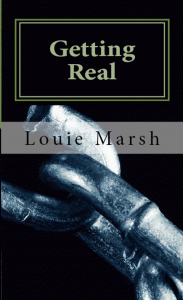 Just for fun – my Youtube wargaming channel!