Disciple Up #22
Scripture & Out of Control Clergy
By Louie Marsh, 9-13-2017
The Power & Purpose of the Bible
Given as An Objective Source of Truth & Authority
5  Every word of God proves true; he is a shield to those who take refuge in him. 6  Do not add to his words, lest he rebuke you and you be found a liar. Proverbs 30:5-6 (ESV)
16  For we did not follow cleverly devised myths when we made known to you the power and coming of our Lord Jesus Christ, but we were eyewitnesses of his majesty. 17  For when he received honor and glory from God the Father, and the voice was borne to him by the Majestic Glory, "This is my beloved Son, with whom I am well pleased," 18  we ourselves heard this very voice borne from heaven, for we were with him on the holy mountain. 19  And we have the prophetic word more fully confirmed, to which you will do well to pay attention as to a lamp shining in a dark place, until the day dawns and the morning star rises in your hearts, 20  knowing this first of all, that no prophecy of Scripture comes from someone's own interpretation. 21  For no prophecy was ever produced by the will of man, but men spoke from God as they were carried along by the Holy Spirit. 2 Peter 1:16-21 (ESV)
God Challenges Us to Study It – Using the Mind He Gave Us.
14  But as for you, continue in what you have learned and have firmly believed, knowing from whom you learned it 15  and how from childhood you have been acquainted with the sacred writings, which are able to make you wise for salvation through faith in Christ Jesus. 16  All Scripture is breathed out by God and profitable for teaching, for reproof, for correction, and for training in righteousness, 17  that the man of God may be complete, equipped for every good work. 2 Timothy 3:14-17 (ESV)
14  Remind them of these things, and charge them before God not to quarrel about words, which does no good, but only ruins the hearers. 15  Do your best to present yourself to God as one approved, a worker who has no need to be ashamed, rightly handling the word of truth. 16  But avoid irreverent babble, for it will lead people into more and more ungodliness, 2 Timothy 2:14-16 (ESV)
You Can Only Make the Bible Say Anything If You Either Ignorant, Lazy Or Biased.
 15  And count the patience of our Lord as salvation, just as our beloved brother Paul also wrote to you according to the wisdom given him, 16  as he does in all his letters when he speaks in them of these matters. There are some things in them that are hard to understand, which the ignorant and unstable twist to their own destruction, as they do the other Scriptures. 2 Peter 3:15-16 (ESV)
11  Command and teach these things. 12  Let no one despise you for your youth, but set the believers an example in speech, in conduct, in love, in faith, in purity. 13  Until I come, devote yourself to the public reading of Scripture, to exhortation, to teaching. 14  Do not neglect the gift you have, which was given you by prophecy when the council of elders laid their hands on you. 15  Practice these things, immerse yourself in them, so that all may see your progress. 16  Keep a close watch on yourself and on the teaching. Persist in this, for by so doing you will save both yourself and your hearers. 1 Timothy 4:11-16 (ESV)
Over the centuries, and even today, the Bible and Christian theology have helped justify the Crusades, slavery, violence against gays, and the murder of doctors who perform abortions. The words themselves are latent, inert, harmless – until they aren't. Amy Waldman
The violence in the Bible is appalling. Christopher Hitchens
The Bible looks like it started out as a game of Mad Libs. Bill Maher
The total absence of humor from the Bible is one of the most singular things in all literature. Alfred North Whitehead
If one were to take the bible seriously one would go mad. But to take the bible seriously, one must be already mad. Aleister Crowley
Alcohol may be man's worst enemy, but the bible says love your enemy. Frank Sinatra
However, the Bible is called the Word of God because the whole transcript is an inspired, faithful, and infallible record of what God determined essential for us to know about Himself, the cosmos in which we live, our spiritual allies and adversaries, and our fellow man. Walter Martin
It ain't those parts of the Bible that I can't understand that bother me, it is the parts that I do understand. Mark Twain
Out of Control Clergy
 Condoning Violence
 Being A Pundit Instead of a Pastor (or a Pope)
https://www.americamagazine.org/politics-society/2017/09/11/pope-francis-says-daca-repeal-not-pro-life-and-refutes-climate-change
The Disciple Up Low Down
 Please Get In Touch!
Email – louie@discipleup.org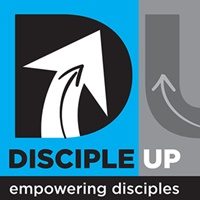 Check out the Disciple Up Facebook page:

My book –