Disciple Up 133 Show Notes
Kanye & Christ: When Celebrities Come to Jesus
By Louie Marsh, 11-6-2019
With the release of his new album and his statements of being born again, Kanye West is the latest in a very long line of celebrities becoming a Christian. There's plenty of controversy about this and that's what we want to talk about today.
How do we react when a well known person, entertainer or otherwise, becomes a Christian?
Some Celebs who, at one time or another, claimed to be a Christian.
In 1997, Charlie Sheen claimed that he was a born-again Christian.  Less than a year later, Sheen was back to his old ways. In 1998, he was hospitalized for a drug overdose.  Currently, Sheen doesn't seem to follow any organized religion.
Country music legend Johnny Cash became a born-again Christian in 1968. On being born-again he said, "A few years ago I was hooked on drugs. I dreaded to wake up in the morning. There was no joy, peace, or happiness in my life. Then one day in my helplessness I turned my life completely over to God. Now I can't wait to get up in the morning to study the Bible."
Kirk Cameron became a born-again Christian when he was 17 years old.  He has left mainstream Hollywood behind him, as he now focuses his energy and talent on Christian projects. He has said, "Put your nose into the Bible everyday. It is your spiritual food. And then share it. Make a vow not to be a lukewarm Christian."
Bettie Page
In 1959, she was lying on a sea wall in Key West when she saw a church with a white neon cross on top. She walked inside and became a born-again Christian. After attending Bible school, she wanted to serve as a missionary but was turned down. Instead, she worked full-time for evangelist Billy Graham's ministry. However, a move to Southern California in 1979 brought her more troubles. She was arrested after an altercation with her landlady. Doctors diagnosed her as suffering from acute schizophrenia, and she spent 20 months in a state mental hospital in San Bernardino, and she was subsequently placed under state supervision for eight years.
In 1998, Jane Fonda became a born-again Christian. She discusses her faith in her book My Life So Far.  She said that she developed an eating disorder when she was 60 years old and Christianity helped her get her life back in order.
Bob Dylan, born Robert Allen Zimmerman, was raised in a Jewish household. In the late 70s, the "Like a Rolling Stone" singer became a born-again Christian.
Actor Gary Busey became a born-again Christian after suffering a life threatening motorcycle accident in 1988. In 1996, he was quoted as saying, "I am proud to tell Hollywood I am a Christian. For the first time I am now free to be myself."
Chris Pratt became a devout Christian after an interaction with a stranger in Hawaii when he was a teenager. "He was like, 'I stopped because Jesus told me to stop and talk to you. He said to tell you you're destined for great things.' My friends came out, and I was like, 'Hey, I'm gonna go with this guy.' I gave my soul to Jesus within, like, two days. I was stuffing envelopes for his organisation, Jews for Jesus,'" Chris Pratt told Esquire of the meeting.
The Guardians of the Galaxy star surprised fans in 2017 when his acceptance speech for Choice Sci-Fi Actor at the Teen Choice Awards was filled with Christian undertones. He also often mentions his religious beliefs on Instagram, such as when he announced his engagement to now-wife Katherine Schwarzenegger, saying, "Proud to live boldly in faith with you."
Non-Hollywood Celebs – Chuck Colson, James Irwin (Apollo 15), etc.
Sources:
https://www.beliefnet.com/entertainment/celebrities/galleries/5-celebrities-who-converted-to-christianity.aspx
 https://www.ranker.com/list/celebrities-who-are-born-again-christians/celebrity-lists
KANYE WEST:
 https://www.nbcnews.com/think/opinion/kanye-west-s-christian-conversion-less-about-jesus-it-about-ncna1075136
https://www.christianitytoday.com/ct/2019/october-web-only/kanye-west-conversion-jesus-is-king.html
https://www.thegospelcoalition.org/article/kanye-west-god-jesus-king/
WHAT SHOULD WE DO:
Be careful in opposing what God might be doing.
33  When they heard this, they were enraged and wanted to kill them. 34  But a Pharisee in the council named Gamaliel, a teacher of the law held in honor by all the people, stood up and gave orders to put the men outside for a little while. 35  And he said to them, "Men of Israel, take care what you are about to do with these men. 36  For before these days Theudas rose up, claiming to be somebody, and a number of men, about four hundred, joined him. He was killed, and all who followed him were dispersed and came to nothing. 37  After him Judas the Galilean rose up in the days of the census and drew away some of the people after him. He too perished, and all who followed him were scattered. 38  So in the present case I tell you, keep away from these men and let them alone, for if this plan or this undertaking is of man, it will fail; 39  but if it is of God, you will not be able to overthrow them. You might even be found opposing God!" So they took his advice, 40  and when they had called in the apostles, they beat them and charged them not to speak in the name of Jesus, and let them go. Acts 5:33-40 (ESV)
If they are morally & doctrinally sound, let them work even though what they're doing is very different from what you are doing.
36  And after some days Paul said to Barnabas, "Let us return and visit the brothers in every city where we proclaimed the word of the Lord, and see how they are." 37  Now Barnabas wanted to take with them John called Mark. 38  But Paul thought best not to take with them one who had withdrawn from them in Pamphylia and had not gone with them to the work. 39  And there arose a sharp disagreement, so that they separated from each other. Barnabas took Mark with him and sailed away to Cyprus, 40  but Paul chose Silas and departed, having been commended by the brothers to the grace of the Lord. 41  And he went through Syria and Cilicia, strengthening the churches. Acts 15:36-41 (ESV)
You will know them by their fruit.
15  "Watch out for false prophets. They come to you in sheep's clothing, but inwardly they are ferocious wolves. 16  By their fruit you will recognize them. Do people pick grapes from thornbushes, or figs from thistles? 17  Likewise every good tree bears good fruit, but a bad tree bears bad fruit. 18  A good tree cannot bear bad fruit, and a bad tree cannot bear good fruit. 19  Every tree that does not bear good fruit is cut down and thrown into the fire. 20  Thus, by their fruit you will recognize them. 21  "Not everyone who says to me, 'Lord, Lord,' will enter the kingdom of heaven, but only he who does the will of my Father who is in heaven. 22  Many will say to me on that day, 'Lord, Lord, did we not prophesy in your name, and in your name drive out demons and perform many miracles?' 23  Then I will tell them plainly, 'I never knew you. Away from me, you evildoers!' Matthew 7:15-23 (NIV)
6  I am astonished that you are so quickly deserting the one who called you by the grace of Christ and are turning to a different gospel– 7  which is really no gospel at all. Evidently some people are throwing you into confusion and are trying to pervert the gospel of Christ. 8  But even if we or an angel from heaven should preach a gospel other than the one we preached to you, let him be eternally condemned! 9  As we have already said, so now I say again: If anybody is preaching to you a gospel other than what you accepted, let him be eternally condemned! 10  Am I now trying to win the approval of men, or of God? Or am I trying to please men? If I were still trying to please men, I would not be a servant of Christ. Galatians 1:6-10 (NIV)
Pray for them that the Gospel will be honored & spread by their example and words.
4  Who are you to judge someone else's servant? To his own master he stands or falls. And he will stand, for the Lord is able to make him stand. 5  One man considers one day more sacred than another; another man considers every day alike. Each one should be fully convinced in his own mind. 6  He who regards one day as special, does so to the Lord. He who eats meat, eats to the Lord, for he gives thanks to God; and he who abstains, does so to the Lord and gives thanks to God. 7  For none of us lives to himself alone and none of us dies to himself alone. 8  If we live, we live to the Lord; and if we die, we die to the Lord. So, whether we live or die, we belong to the Lord. Romans 14:4-8 (NIV)
26  When he came to Jerusalem, he tried to join the disciples, but they were all afraid of him, not believing that he really was a disciple. 27  But Barnabas took him and brought him to the apostles. He told them how Saul on his journey had seen the Lord and that the Lord had spoken to him, and how in Damascus he had preached fearlessly in the name of Jesus. 28  So Saul stayed with them and moved about freely in Jerusalem, speaking boldly in the name of the Lord. 29  He talked and debated with the Grecian Jews, but they tried to kill him. 30  When the brothers learned of this, they took him down to Caesarea and sent him off to Tarsus. Acts 9:26-30 (NIV)
&nbspPlease Get In Touch!
Email – louie@discipleup.org







Check out the Disciple Up Facebook page:

My books –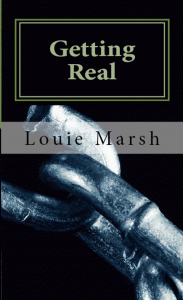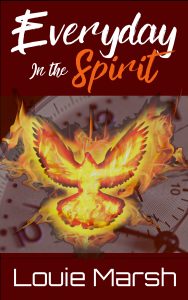 ;