Disciple Up #12
Real Truth Not "My Truth"
By Louie Marsh, 7-5-2017
Segment 1 – WHY do the cults deny these truths?
3  But I am afraid that as the serpent deceived Eve by his cunning, your thoughts will be led astray from a sincere and pure devotion to Christ. 4  For if someone comes and proclaims another Jesus than the one we proclaimed, or if you receive a different spirit from the one you received, or if you accept a different gospel from the one you accepted, you put up with it readily enough. 2 Corinthians 11:3-4 (ESV)
12  And what I am doing I will continue to do, in order to undermine the claim of those who would like to claim that in their boasted mission they work on the same terms as we do. 13  For such men are false apostles, deceitful workmen, disguising themselves as apostles of Christ. 14  And no wonder, for even Satan disguises himself as an angel of light. 15  So it is no surprise if his servants, also, disguise themselves as servants of righteousness. Their end will correspond to their deeds. 2 Corinthians 11:12-15 (ESV)
6  I am astonished that you are so quickly deserting him who called you in the grace of Christ and are turning to a different gospel— 7  not that there is another one, but there are some who trouble you and want to distort the gospel of Christ. 8  But even if we or an angel from heaven should preach to you a gospel contrary to the one we preached to you, let him be accursed. 9  As we have said before, so now I say again: If anyone is preaching to you a gospel contrary to the one you received, let him be accursed. 10  For am I now seeking the approval of man, or of God? Or am I trying to please man? If I were still trying to please man, I would not be a servant of Christ. Galatians 1:6-10 (ESV)
Segment 2 – Truth Quotes:
"The greatest friend of truth is time; her greatest enemy is prejudice, and her constant companion humility." – Chuck Colson
"If I speak what is false, I must answer for it; if truth, it will answer for me." – Thomas Fuller
"Jesus Christ Himself is the final exegesis of all truth. He is all that we need to know about God, and He is all that we need to know about man." – Major Ian Thomas
"If you look for truth, you may find comfort in the end; if you look for comfort you will not get either comfort or truth only soft soap and wishful thinking to begin, and in the end, despair." – C.S. Lewis
"One never errs more safely than when one errs by too much loving the truth." – Augustine
The Absolute Value of Truth
31  So Jesus said to the Jews who had believed him, "If you abide in my word, you are truly my disciples, 32  and you will know the truth, and the truth will set you free." 33  They answered him, "We are offspring of Abraham and have never been enslaved to anyone. How is it that you say, 'You will become free'?" John 8:31-33 (ESV)
 6  Surely you desire integrity in the inner self, and you teach me wisdom deep within. Psalm 51:6 (CSBBible)
18  The LORD is near to all who call on him, to all who call on him in truth. Psalm 145:18 (NIV)
 23 Buy truth, and do not sell it; buy wisdom, instruction, and understanding. Proverbs 23:23 (ESV)
14  And the Word became flesh and dwelt among us, and we have seen his glory, glory as of the only Son from the Father, full of grace and truth. John 1:14 (ESV) 17  For the law was given through Moses; grace and truth came through Jesus Christ. John 1:17 (ESV)
22  You worship what you do not know; we worship what we know, for salvation is from the Jews. 23  But the hour is coming, and is now here, when the true worshipers will worship the Father in spirit and truth, for the Father is seeking such people to worship him. 24  God is spirit, and those who worship him must worship in spirit and truth." John 4:22-24 (ESV)
6  Jesus said to him, "I am the way, and the truth, and the life. No one comes to the Father except through me. John 14:6 (ESV)
13  When the Spirit of truth comes, he will guide you into all the truth, for he will not speak on his own authority, but whatever he hears he will speak, and he will declare to you the things that are to come. John 16:13 (ESV)
17  Sanctify them in the truth; your word is truth. 18  As you sent me into the world, so I have sent them into the world. 19  And for their sake I consecrate myself, that they also may be sanctified in truth. John 17:17-19 (ESV)
38  Pilate said to him, "What is truth?" After he had said this, he went back outside to the Jews and told them, "I find no guilt in him. John 18:38 (ESV)
The Disciple Up Low Down on "My" Truth
My Truth Urban Dictionary Quote
Closing
 Next week – I might talk about love.
 Please Get In Touch!
Email – louie@discipleup.org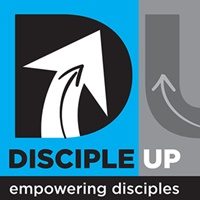 Check out the Disciple Up Facebook page:

My book –